If You do not receive an email after registering ,check your spam folder in Your mailbox .
Auto registration in the queue from 5 minutes to 12 hours
If you have problems logging on the forum, write your message in the technical support forum
Registration is not required
Technical support Forum
Topic author

MOFO88

VIP

Posts: 19
Joined: 08.04.2016
Reputation: 20 (+20/−0)
Loyalty: 25 (+25/−0)
With us: 5 years 7 months
Location: Malaysia
Flag:
Contact:
More skins added since my last post over a year ago now. Checkout my steam workshop for RTA truck skins


You do not have the required permissions to view the files attached to this post.
---
VIP

Posts: 32
Joined: 22.01.2019
Age: 19
Reputation: 6 (+6/−0)
Loyalty: 6 (+6/−0)
With us: 2 years 10 months
Location: campbelltown, NSW
Flag:
G'day M8 I've been following you for a while now can you do ETS2 and Double Trailers???
Added after 1 minute 1 second:
Also Can you Do Scott's Refrigerated Freight Ways Thx
---
Topic author

MOFO88

VIP

Posts: 19
Joined: 08.04.2016
Reputation: 20 (+20/−0)
Loyalty: 25 (+25/−0)
With us: 5 years 7 months
Location: Malaysia
Flag:
Contact:
Auzzie_Games
, I have skins for the Vawdrey doubles in Aussie company livery. I can do a Scott's for you, just send me an email
disco8891@gmail.com
---
VIP

Posts: 32
Joined: 22.01.2019
Age: 19
Reputation: 6 (+6/−0)
Loyalty: 6 (+6/−0)
With us: 2 years 10 months
Location: campbelltown, NSW
Flag:
Thank Mate, It is Awesome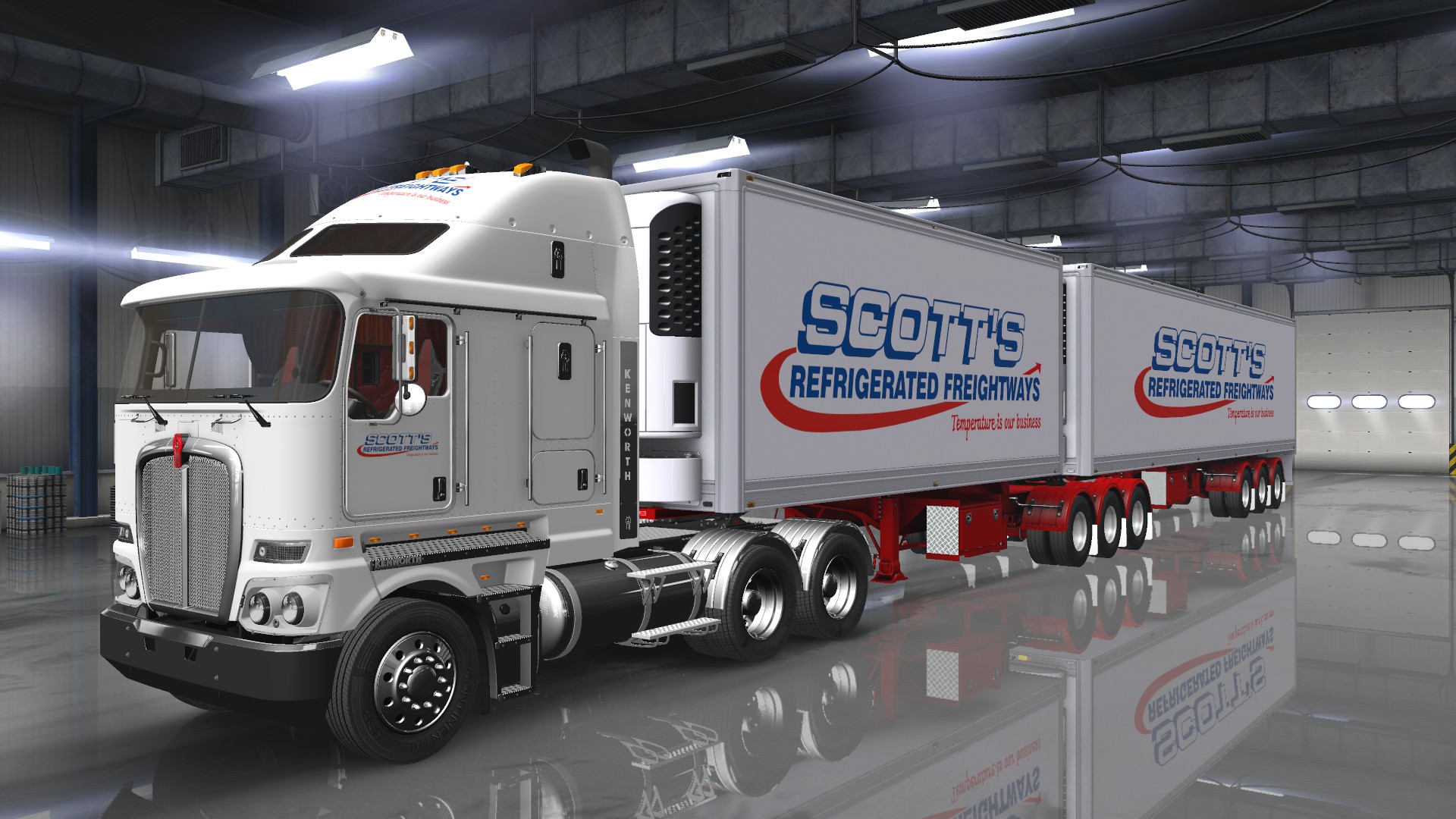 ---
---
Who is online
Users browsing this forum: 1 guest